Testimonials
Sally Geeson's Acting Headshots
Hi Helen, thanks so much for a really happy day yesterday. I'm thrilled with my new photographs! I'm really enjoying being back in my acting career again and catching up with old friends. See you soon and don't forget to look out for my Anglian commercial! Love Sally x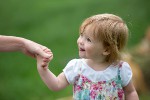 Katherine and Florence
Blimey...you are clever Helen; these are just lovely and I'm so glad we found you
Laura Hall - Acting Headshots
Wonderful experience and lovely photos. For someone who hates having their photo taken, Helen makes you feel so comfortable and takes them from angles/ways that suit you. You get to review all the photos and adjust yourself where you see fit. Would really recommend. Plus she gave me Diet Coke and biscuits too, so what's not to love.
Teresa Jennings - Acting Headshots
I am so happy with my head shots. Helen is friendly, efficient and great to work with. Highly recommended.
Steve Blacknell - Music Artist PR shots
Helen was a total pleasure to be with on the shoot and ha e more than 200% on the day ! Shots incredible!! Wonderful !!
Katie Warner - Haines MacGregor - Executive Portraits
Helen took some wonderful informal portrait shots of the team at Haines McGregor. With some clever adjustments to maximise the images she made us all look amazing! Thanks Helen, we'll certainly use you again! hainesmgregor.co.uk
Nina Schnitter - Executive Portraits
Helen did a fantastic job. I needed some professional pictures and also had some pictures taken for personal use. Both sets of photos were brilliant. She made me feel very comfortable and it was a pleasure working with her.
Anne Pringle - Portraits
I was quite nervous about having my photos taken, but Helen made it a very relaxing and fun experience, and I am delighted with the results! Thank you Helen!
Hayley Roe - Pet Portraits
Helen has a rare talent, a photographer who is able to put you at ease at the same time as being very clear directionally as to what she wants to get out of a shoot. She has an intuitive feel for her subject and always captures the raw essence of a person...or in my case the relationship between my dog and I! When we first spoke about a shoot with Alfie (said dog) and I, I was adamant that I didn't want a 'posed' photo shoot, and asked for her to follow us on a local walk to take some casual photos. After 10 minutes or so observing Alfie and I together, Helen mentioned there was a 'stillness and closeness' to our bond that would work well in more poses and 'to camera' shots. The results were amazing, and I've had many compliments and requests for her number since! Helen is a real people person, so whatever the circumstance she'll put you and your friends at ease. Following my photo shoot I also commissioned Helen for my corporate head shots which were equally fab...how she managed to make me look empathetic and commanding at the same time I'll never know!
Frizzby Fox - Band Portraits
Fabulous day shooting with Helen always professional and fun ending with the most amazing results.
Steve Jennings - Corporate Portraits
I am someone who normally shies away from being photographed. Helen did an excellent job of putting me at ease and taking the time needed to get the photograph I was seeking for my LinkedIn profile. I am very pleased with the results and delighted that I chose Helen for the work.
Louise - Portrait
Helen created some fantastic shots for a recent group portrait and has a great eye for composition, light and the best location for shots. She combines a very professional approach with engaging on a personal level to create a relaxed environment. She is able to capture the spirit of the moment in her shots so you memories are really brought to life.
Eleanor Winton - Portrait
Helen is everything you could want in a photographer - measured, calm, professional (and fun!) whilst also offering advice on how to achieve the best shot. She's brilliant both technically and creatively and was full of ideas that we wouldn't have come up with had she not been there. I'm so pleased with the photographs - a wonderful memento of a fabulous day. They will be going up all over the house for sure. THANK YOU Helen - you were amazing. xx
Gabrielle O'Donovan - Book Cover
Helen produced a super set of photos for activities to promote my new business book 'Making Organizational Change Stick (Routledge, 2017)'. It was a relaxed and fun session. Helen took care to involve me in the selection and editing process, and sent the final set to me the same day. I'm delighted with the results. Great job Helen! Thanks!
Maureen Osborne - Corporate Portraits
Thank you Helen for the relaxing and fun experience updating my professional headshots. Your smile and presence helped me get comfortable with something I was uncomfortable doing but which I felt was overdue (over 9 years since my last ones) and needed. You helped me accept and embrace and love the fact I am older and wiser and still me.
Elizabeth Bragonier - Portrait
Helen Jones did our wedding photography a few years back and we were delighted with her work. She took traditional as well as some more arty shots. She also went out of her way to make sure that she got snaps of everyone, which was no small task with our large and eclectic group. Helen was great at being everywhere at once without being obvious or obtrusive. I was so impressed with the number and quality of photos she took. I have no idea how she managed to get every angle and aspect of the day. She did a great job of keeping everyone happy and relaxed and also getting amazing candid shots. I felt that she really captured our personalities as well as those of our families and friends on this very special day. I would highly recommend Helen.
Andy Davison - Executive Portrait
Helen took a set of professional headshots for me. In the space of no time at all she took many - all of which are excellent and went immediately into use. She clearly knew her trade very well and conducted herself with the utmost professionalism. If I needed more? I'd definitely call Helen.
Colette Savage - Portraits
Helen is a wonder !!! I arrived for the photoshoot very apprehensive , never done this before and that was because I am one of those people who really doesn't like having my photo taken but needs must and I needed shots for my website. I did email and warn her I would not be an easy subject! I was amazed at how gently and subtly Helen worked her magic to make me feel totally at ease infant of a camera, the camera clicking away almost in the background. What I was expecting to be the most challenging part of my website development turned out to be the most incredible fun. Helen's relaxed yet highly professional approach and attention to detail was amazing. She has a keen eye knows how to make the most of her subject and really listens to what you want from the session and that I found most beneficial as I wasn't railroaded into something i wasn't happy with. The pictures are beyond my expectations and the whole experience was enjoyable, gave me confidence and I would highly recommend her approach and photos to anyone needing the care and attention to deliver what you really want that Helen provides. Thank you so so much Helen
Emma Tolhurst
Helen really puts you at ease and provided me with some really great headshots for work - would highly recommend her, particularly if you are not at ease in front of a camera.